Hiring nanny and maid – What to look for?
What is the difference between nanny and maid?
Two very important roles in a busy family household are that of the nanny / maid or maid. There are many reasons why one or both may be needed and it's vital to know the responsibilities of both jobs as they aren't the same.
Consider what you are looking for
When deciding who you are looking to employ, think about the tasks they will be undertaking – or not, such as:
–          All aspects of childcare
–          Cleaning the whole home or the children's bedrooms only
–          Laundry for the family or only the children
–          Cooking meals for the children – or all the family
–          Managing household administration
Whilst there will be some crossover between some of the tasks, there are some areas which are purely associated with being a
and knowing the scope of each role will help you decide who you really need.
The role of a nanny
With more and more mums now working full time, young children need a nanny to care for them for part or all of the day.
A nanny is an invaluable member of the household and can either be in a live in nanny or live-out nanny position. Usually with formal qualifications, a nanny will have full responsibility for the care of the children and will be given full responsibility to carry out a number of tasks whilst the parents are at work. These include preparing meals for the children, bathing and dressing them, doing the school run, nursing them if they don't feel too well and perhaps helping with school work.
Cleaning duties would normally be limited to the cooking utensils and crockery used by the children and the tidying of their bedrooms. A nanny would not be expected to clean all of the house and they wouldn't normally be expected to make meals for the rest of the family.
Nannies are dedicated, loyal, experienced and love working with children. They are honest and trustworthy and will have impeccable references.
Being a maid
A maid does more than a cleaner but is not tasked with the responsibility of caring for  children. As with a nanny they will either live in or out depending on the circumstances of the family.
A maid is a central part of the home. They manage many areas such as cleaning, laundry, cooking, shopping and can often be asked to undertake administrative responsibilities such as financial record-keeping.
Cleaning will be a pivotal responsibility for any maid but they will also have the task of ensuring that there is food available for meals  on and that errands are carried out. In a
large household, the maid may have cleaning staff they manage who will carry out the deeper cleaning jobs or have certain areas of the home they clean each day.
A maid will certainly have interaction with any children in the household but they won't be expected to care for them; this is the job of the nanny.
Maids will either have professional qualifications or a raft of experience. Some will have specialist skills such as being a professional cook.
Luckily in UAE in General and Dubai, most maids have nanny experience, therefore they can be a maid and nanny in the same time. However in such case you need to balance the tasks, for example do not expect the maid and nanny to take care of more than 2 children and do the complete household chores perfectly. Some moms are a stay home mom who can take care of the children if the maid is busy finishing her house chores.
Choose who is right for you
Choosing the right person to be responsible for the care of your children or having the responsibility for the running of your home is one which takes careful consideration.
With the knowledge of the differences in the nanny and maid roles, talk to the professionals about your needs and they can set the ball rolling to find you someone who is experienced, hard-working and qualified. Maid Finder is considered the best nanny agency in Dubai and has been placing nannies and maids with families for 10 years and can answer all the questions you may have and then find you the right homecare to step in to support you in your busy life.
Quick links – 800+ nanny's available today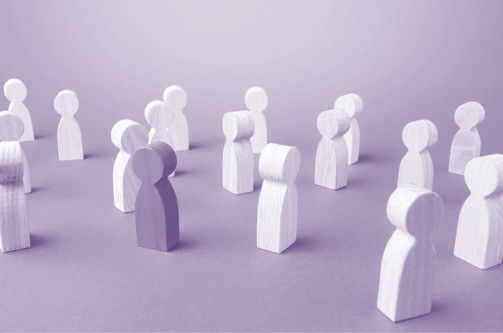 Here are sample questions to inspire your interview checklist, this is not an exhaustive list of questions, please take the time to develop questions that are most relevant to your needs.
Nanny Experience
Places of Work: Where are you from? How long have you been in this city/country?
Past Experience: How many past employers have you had and how long have you worked for them? Do you have any recommendation letters or contact information? Where were they located?
Previous Responsibilities: Can you describe your typical working day with your current employer: What is your work schedule? What are your responsibilities? What do you like and dislike about it? Do you think your current work is easy or too hard?
Maids Skills
Maid Cooking Skills: Are you a good cook? What kind of food can you cook (Chinese, Western, vegetarian, etc.)? Are you able to follow recipes from a cookbook? If so, which cookbooks have you used?
Nanny Child Care experience: Do you love working with children? How old were the children you took care of in your previous employments? Can you take care of a baby? Do you know first aid? If my child bangs his head and then felt sick or sleepy, what would you do? If my child is naughty and rudely talks to you, what would you do?
Past Nanny experience: how long you have been doing nanny job in Dubai? Describe your daily routine with children?
Most strong Skills: Are you better with household chores, nanny for children, or cooking?
Technical Qualities: What other technical qualities would you say you have? Can you sew? Can you change the bulb? Are you willing to do these tasks?
Nanny Personal Qualities & Information
Working Style: Would you say that you are an autonomous person, able to take initiative? Or do you prefer to be told things? How would you describe yourself?
Interests: What are your interests aside from work? Are you religious? If so, which religion? Do you attend church on Sundays? Do you like sports? Do you like reading? Watching movies? Do you have a lot of friends here? Do you have some relatives here? How is your relationship with your family back home? Do you have regular contact with them?
Family and Marital Status: What is your marital status? Do you have children? If you do, who is taking care of them now
Expectations
Salary: What is your current pay? What are your salary expectations? If above minimum salary: what makes you think you are worth more than other candidates? Click here for most recent Full time maid salary guide 
Personal Goals: What are your dreams and goals in life? How long do you plan to live and work abroad?
Location Preference: Do you know the city and surroundings well? Do you know this particular district? Why do you want to work in this area?
Reason for Change: Why are you looking to change employer or not renewing your current contract, is it your choice or is it your current employer's choice? What are you expecting to gain from changing employment?
For further information, we invite you to visit the FAQs section
© Miadfinder All Rights Reserved
All website text is protected by international copyright law. Reproduction, public display, or distribution of this text without written permission from the creator is prohibited..